Industry news
Articles on industry specific news, company news and updates about what's going on at ACS UK. 
Contact us
ACSUK – Air Conditioning, Heating, Ventilation & HVAC specialists
We are all very excited to have just launched our brand new website. We have been working on this for the last 3 months to ensure we provide all the information you need to make an informed decision on what service is right for you. Check out of other news to see what we are talking about at the moment at ACS, you can find out more about the company on our about us page or see our extensive list of services.
If you feel we can help you, please call Associated Cooling Services today on 020 8778 8668. Alternatively you can get in touch with us via the contact form below.
Let us take care of your business with high quality air conditioning and heating systems. 
Quick Quote
Please complete the form with some basic details and we will get back to you with more information. Alternatively please give us a call on the number below or pop in for a chat.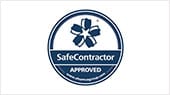 here when you need us
24-hour 365-day reactive callout cover 
FULLY ACCREDITED
Gas Safe, NICEIC, Safe Contractor & CHAS
HVAC in London
Specialists in Commercial installations across London